KEN RUSSELL'S 1970'S
The following is some companion content and information for our podcast series DECADES OF RUSSELL. We are providing mostly links and trailers. We have also provided a link to an article we thought offered a good taste of where Russell was at, at the beginning of the decade, a decade that many consider to be his greatest decade, the 1970's.
Similar to our DECADES OF CRONENBERG series we did a while back, we are exploring with some rather intelligent friends of ours, via our podcast DINNER WITH LYNCH a decade by decade take on the work of the master of chaos MR. KEN RUSSELL.
THE PODCAST
Here is an interview Ken did at the beginning of the decade with FILM COMMENT
RUSSELL'S 1970's OUTPUT
THE FILMS
– 1971 –
1971 WAS FUCKING BANNANAS FOR RUSSELL, WITH THE RELEASE OF "THE DEVILS" "THE MUSIC LOVERS" and "THE BOY FRIEND" RUSSELL HAD ARGUABLY ONE OF THE GREATEST YEARS OF ANY MODERN FILMMAKER
THE MUSIC LOVERS
Details
THE DEVILS
Details
THE BOY FRIEND
Details
– 1972 –
1971 KEN GAVE US "SAVAGE MESSIAH" A CRITICAL FAVORITE, BUT ONE OF HIS MOST UNDERSEEN AND LEAST TALKED ABOUT FROM THE DECADE
SAVAGE MESSIAH
Details
– 1974 –
1974 BROUGHT US "MAHLER" A QUIETER THAN USUAL FILM FOR RUSSELL, A FILM THAT SEEMS TO BE FILLED WITH SELF REFLECTION. MAHLER IS DEFINATELY ONE OF RUSSELL'S MOST POETIC FILMS
MAHLER
Details
– 1975 –
IN 1975 WE SAW TWO OVER THE TOP MUSICALS FROM RUSSELL, ONE A COMMERCIAL SUCCESS AND THE OTHER A BOX OFFICE FLOP THAT ENDED RUSSELL'S LONGTIME RUN OF BRILLIANT FILMS INTERPRETING THE LIVES AND WORK OF CLASSICAL COMPOSERS
TOMMY
Details
LISZTOMANIA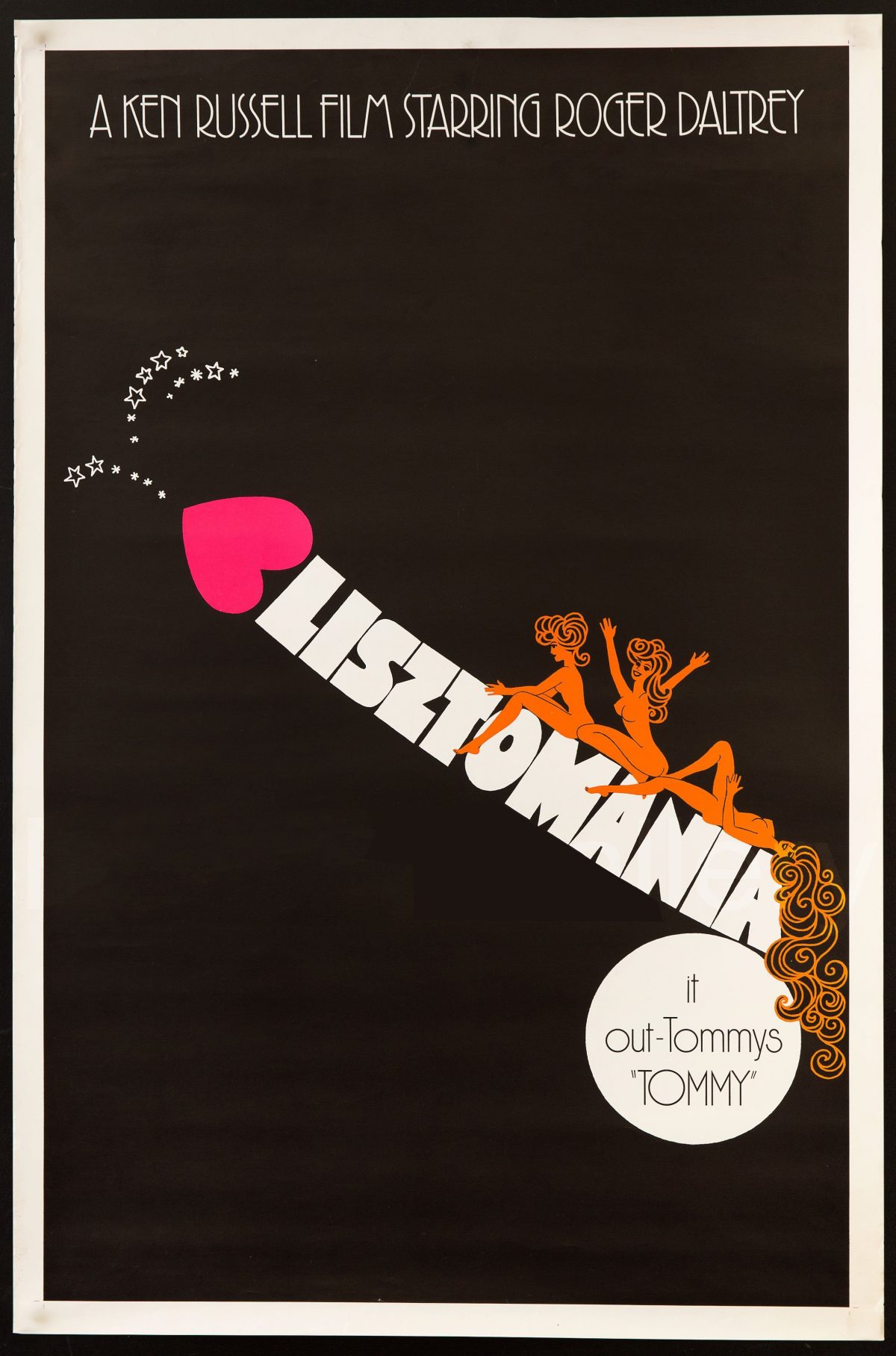 Details
– 1977 –
RUSSELL'S 1970'S RELEASES ENDS WITH THE FILM 'VALENTINO' COWRITTEN AND DIRECTED BY RUSSELL. VALENTINO MAY HAVE BEEN A COMMENTARY ON THE FILM INDUSTRY. THE STORY OF HOW FILM IMPACTED THE LIFE OF ONE OF IT'S EARLIEST STARS SEEMS TO BE A FITTING TOPIC FOR RUSSELL ENDING THIS PHASE OF HIS CAREER MOVING ON TO HIS VERY ECLECTIC OUTPUT OF THE NEXT DECADE
VALENTINO
Details
RUSSELL ended the seventies by starting work on his 1980 SCIENCE FICTION-HORROR masterpiece "ALTERED STATES" my next RUSSELL post will be on RUSSELL'S 60's